Please note equipment is subject to availability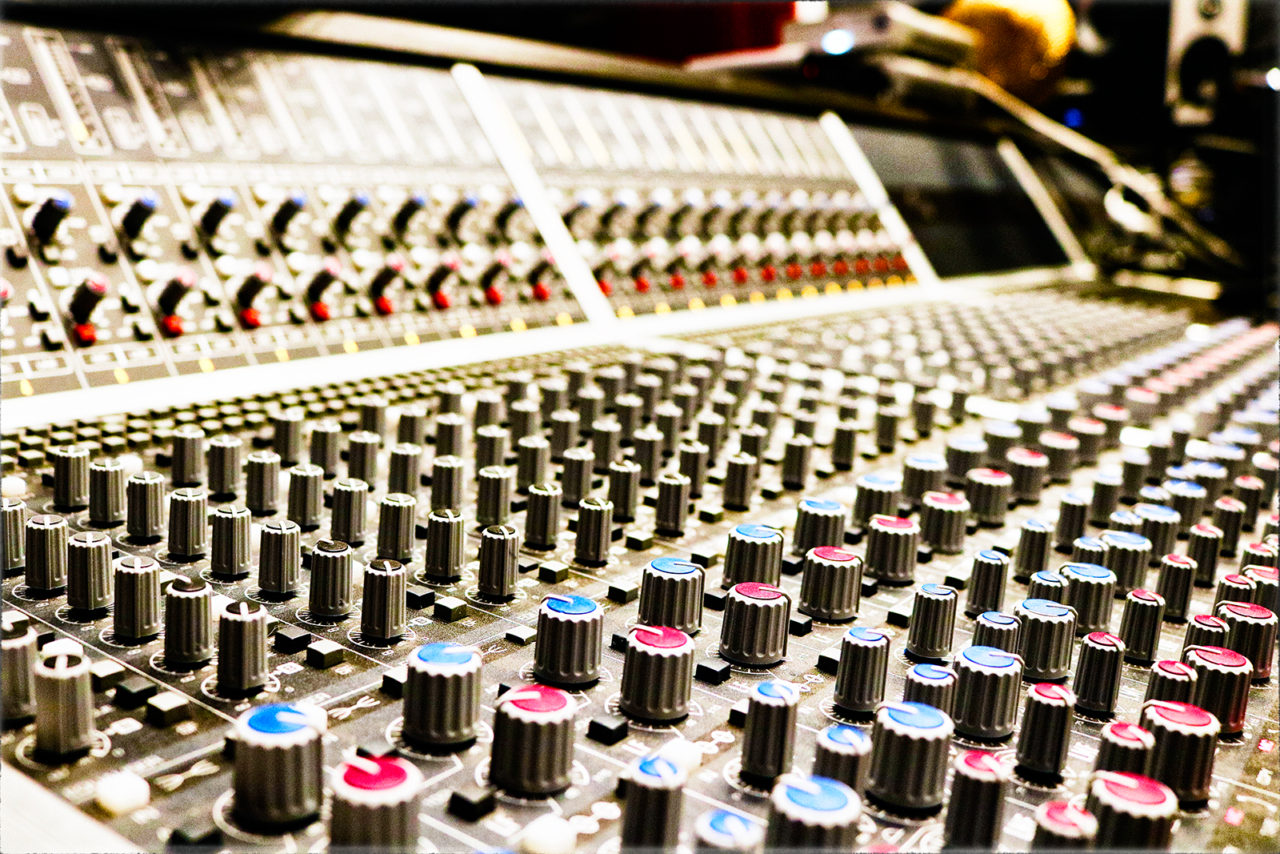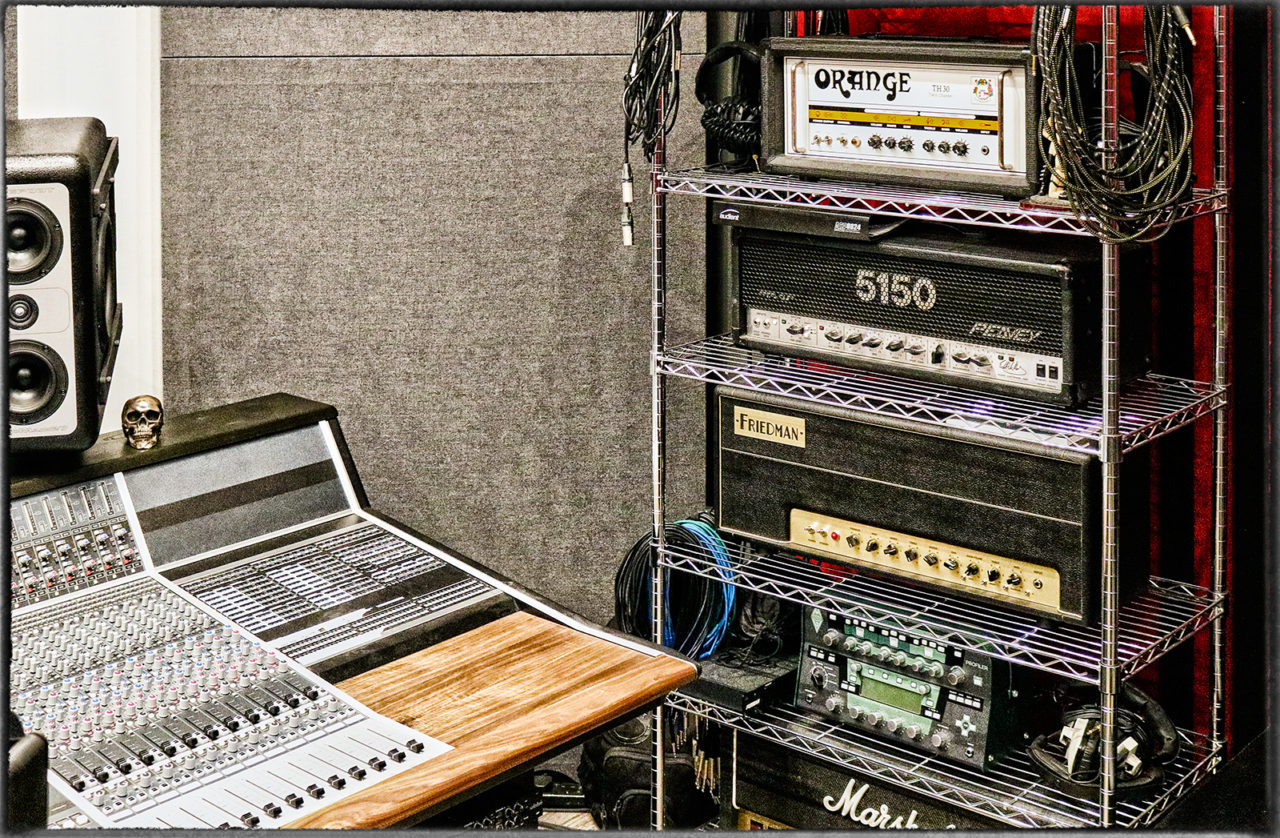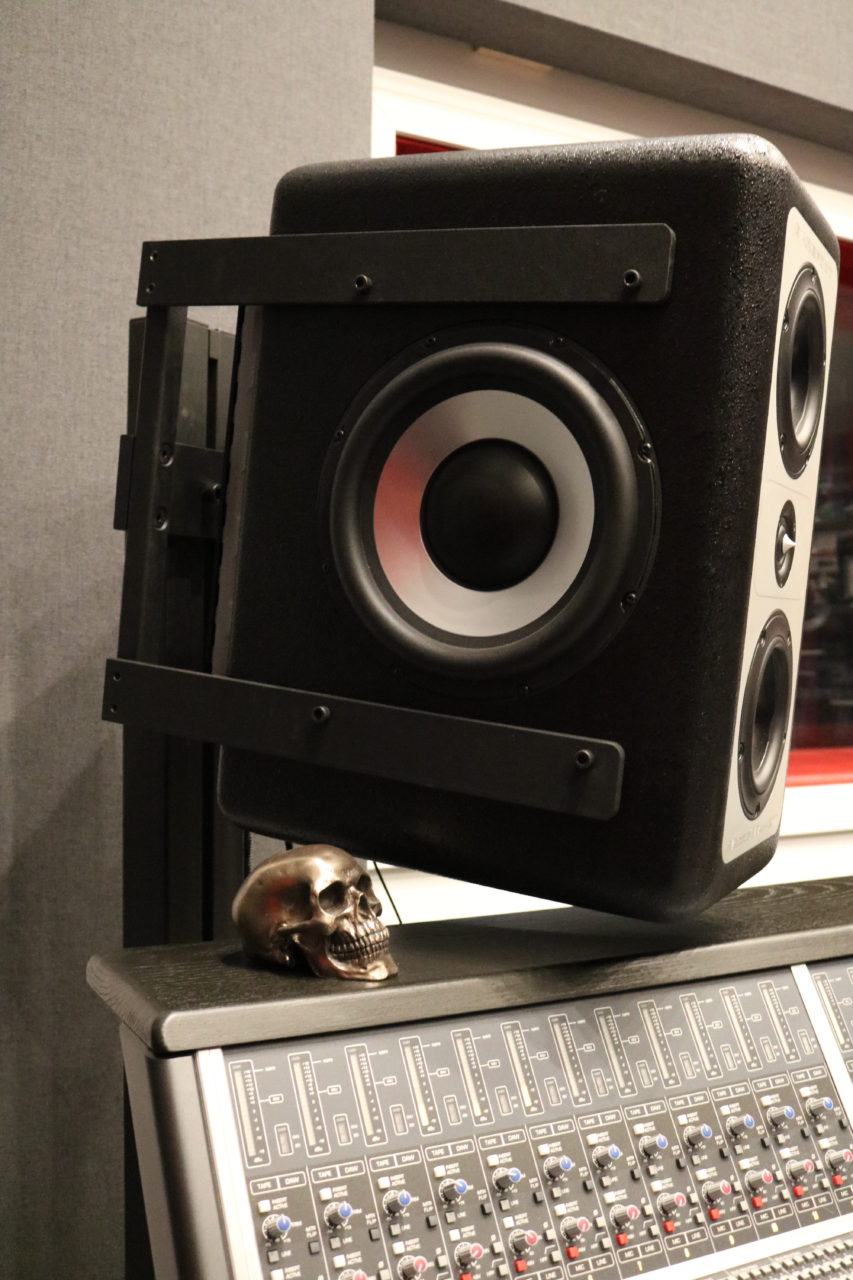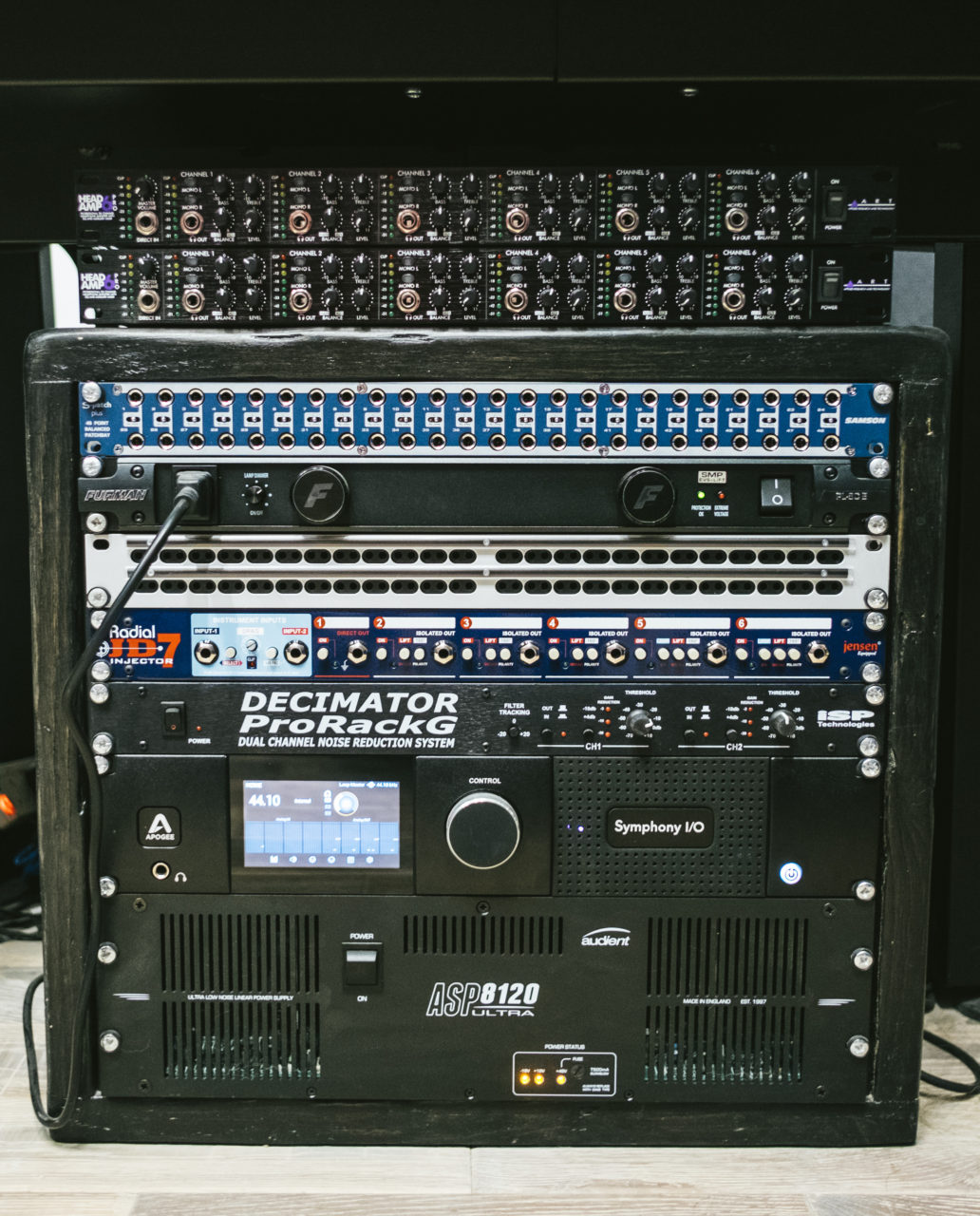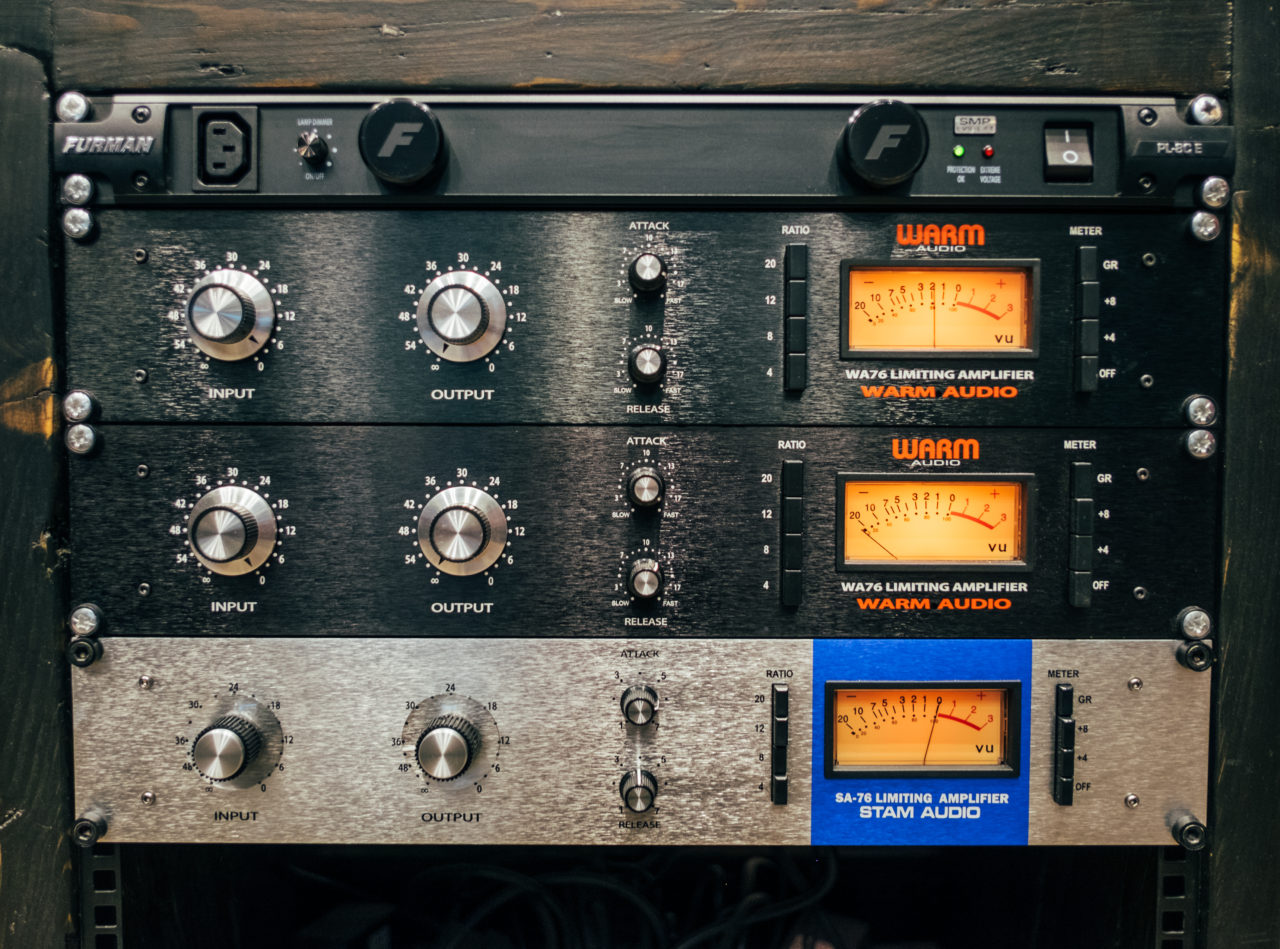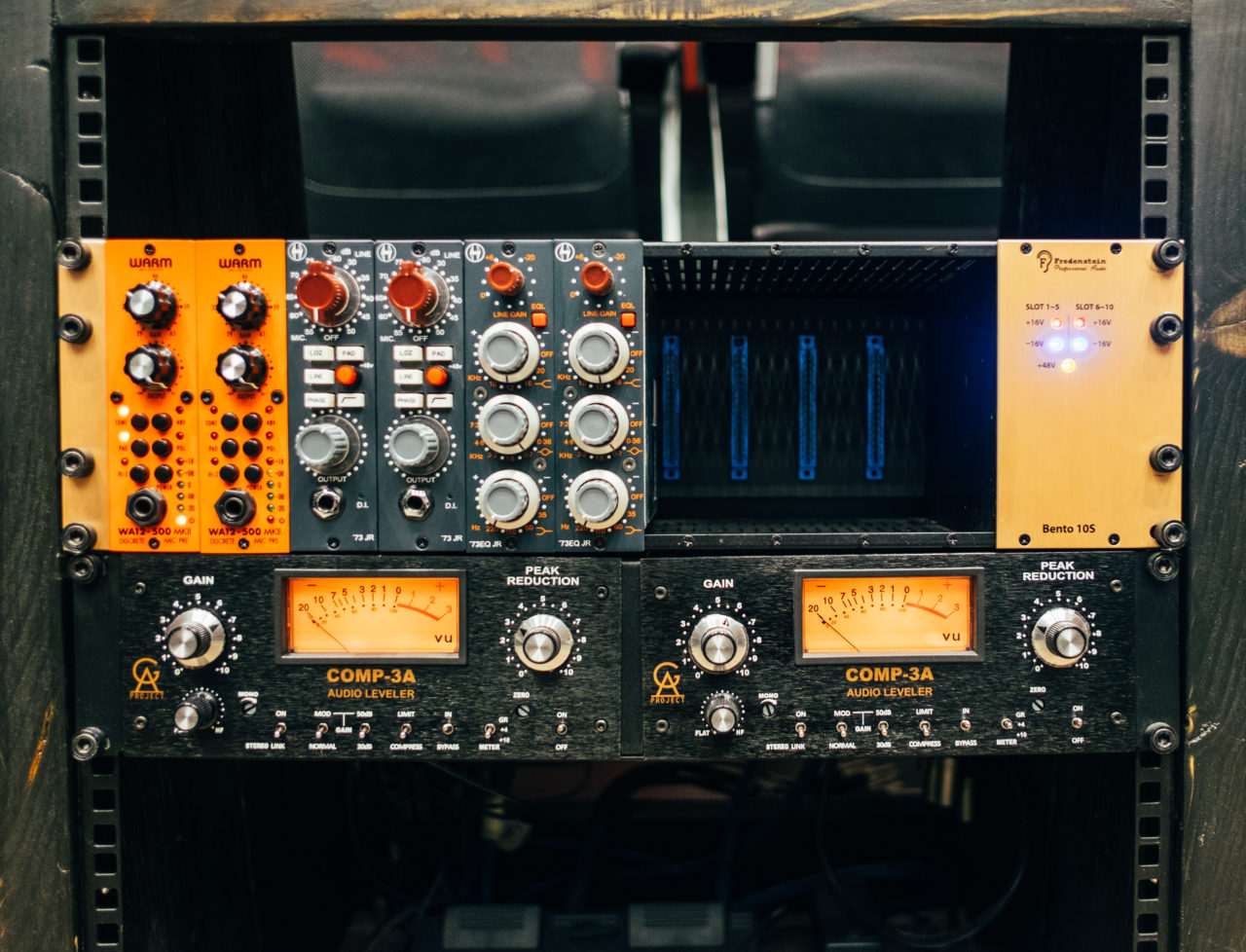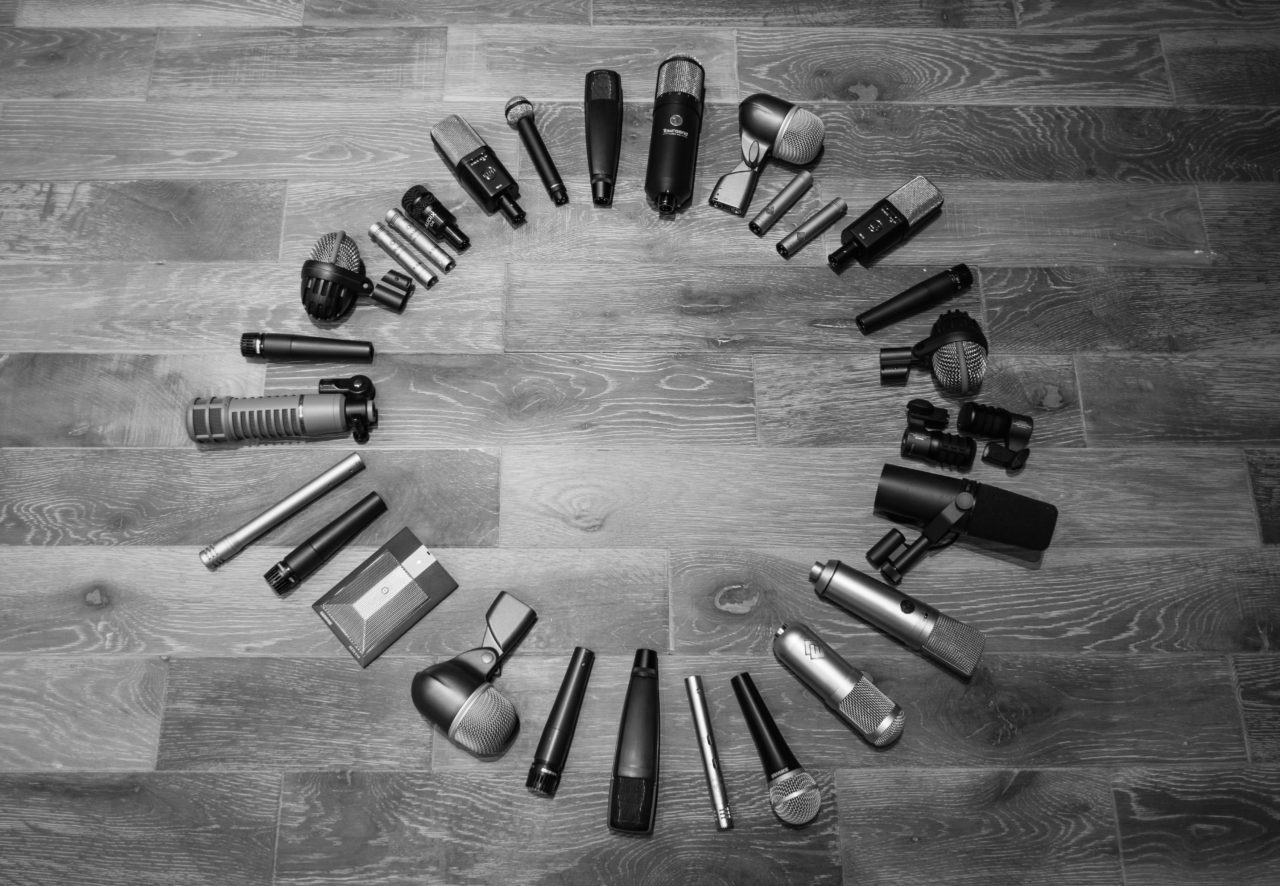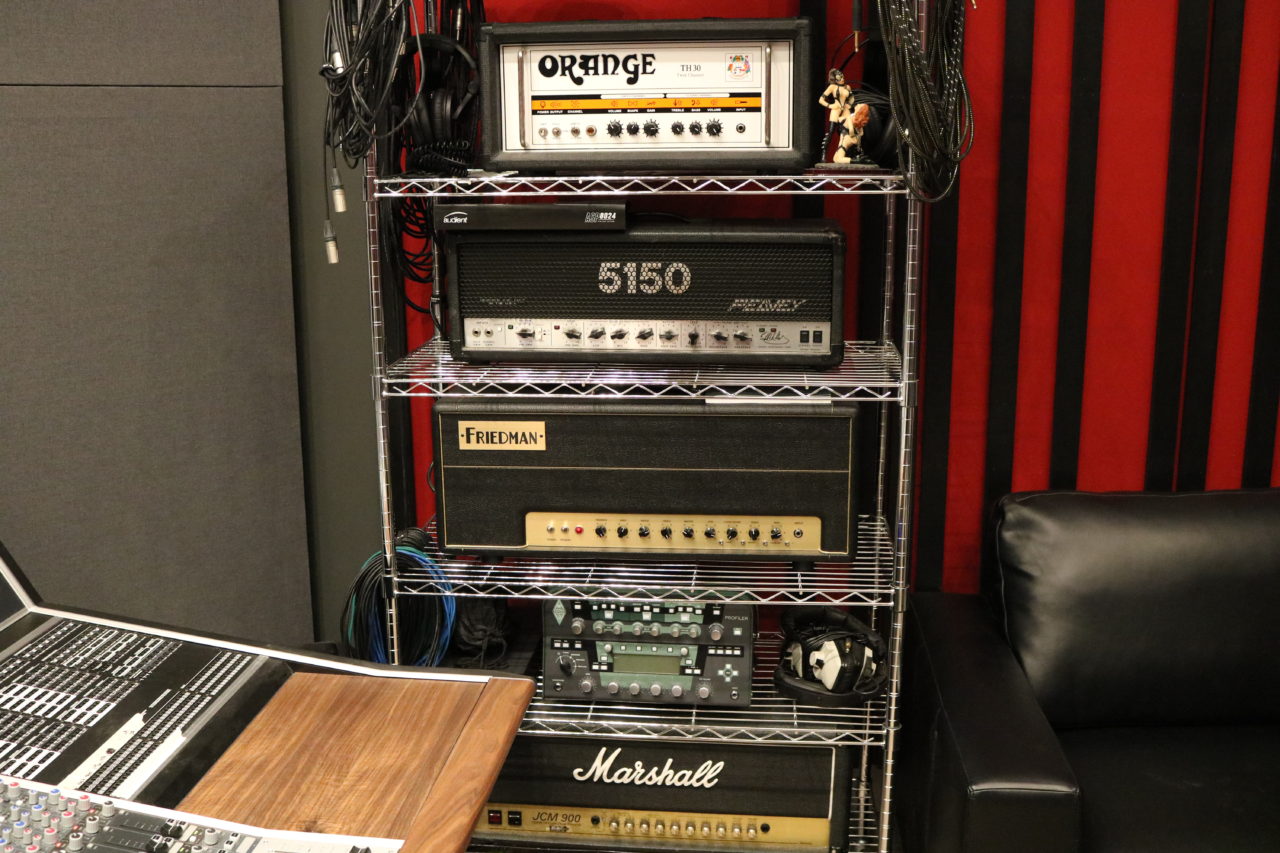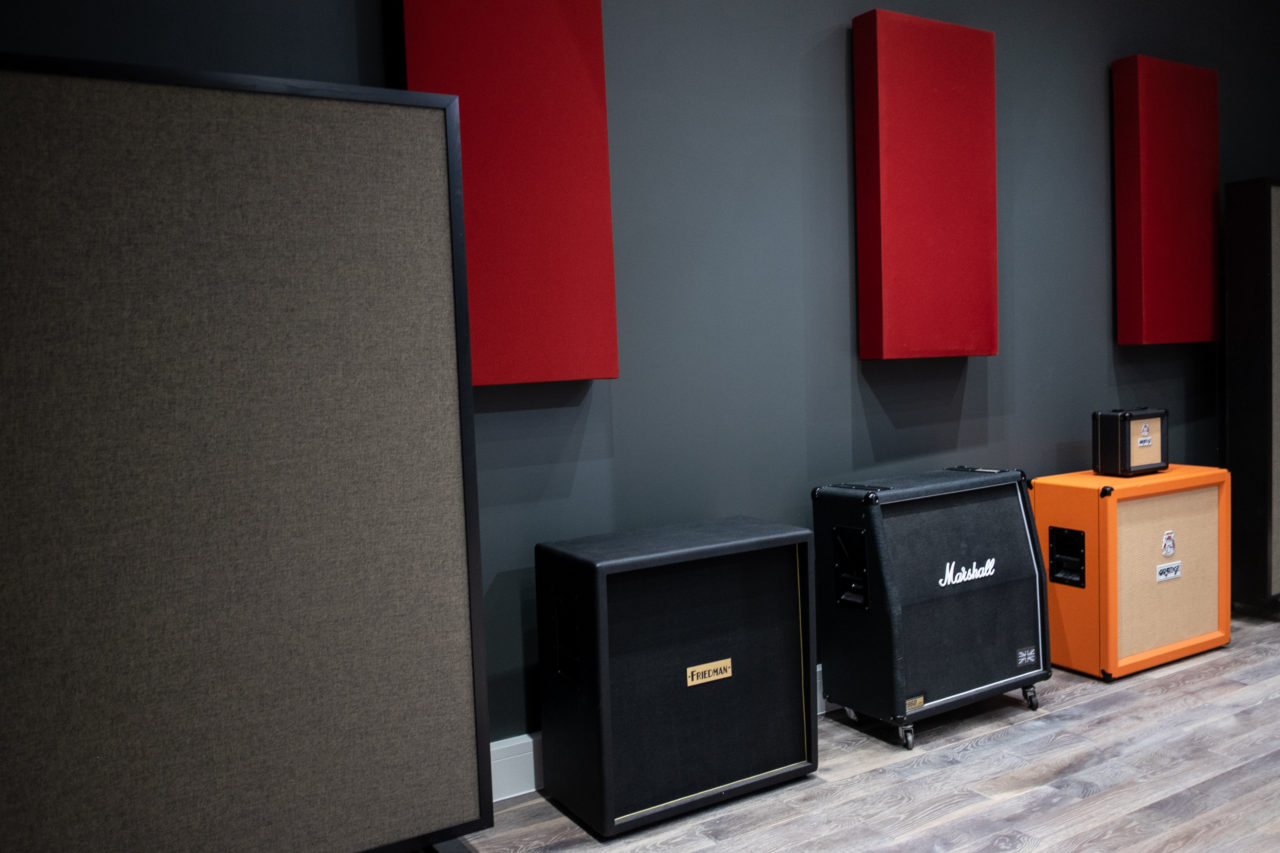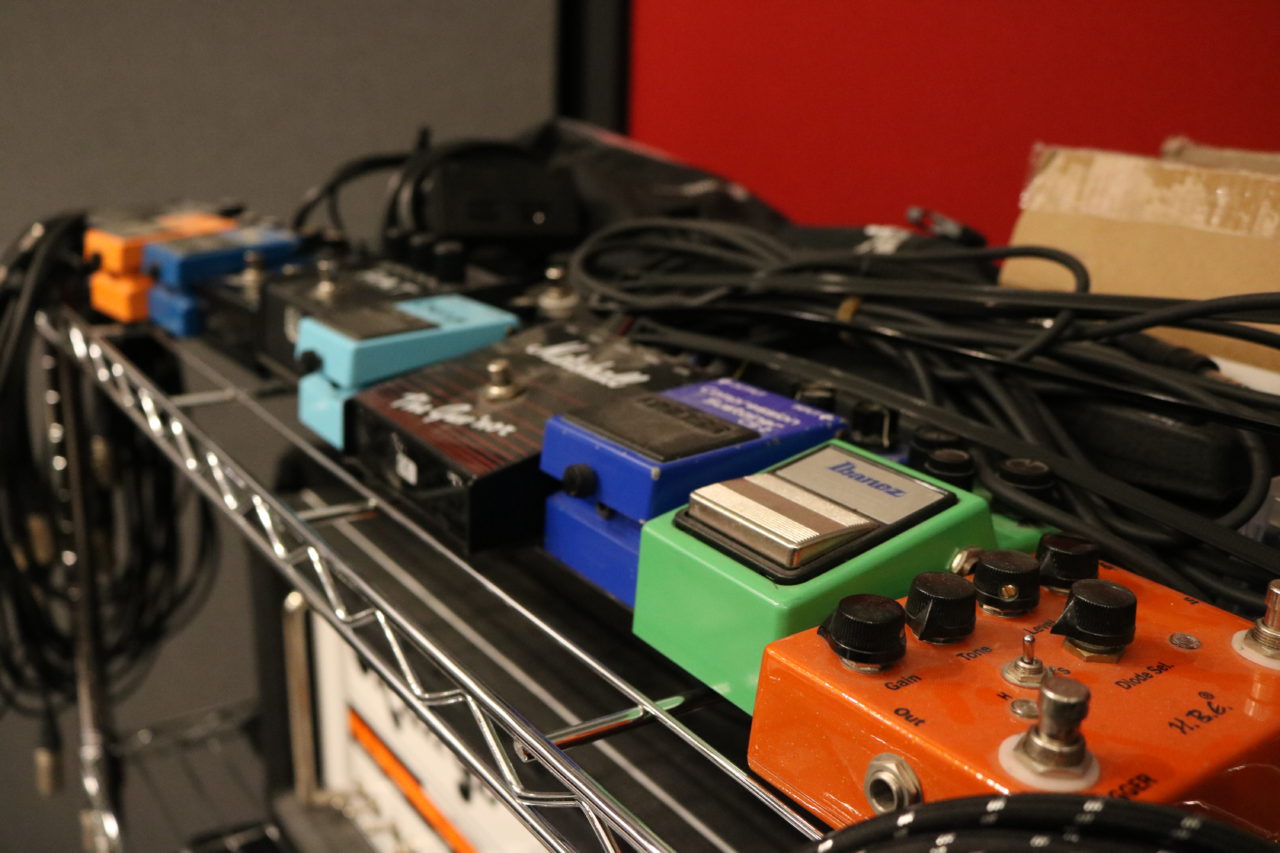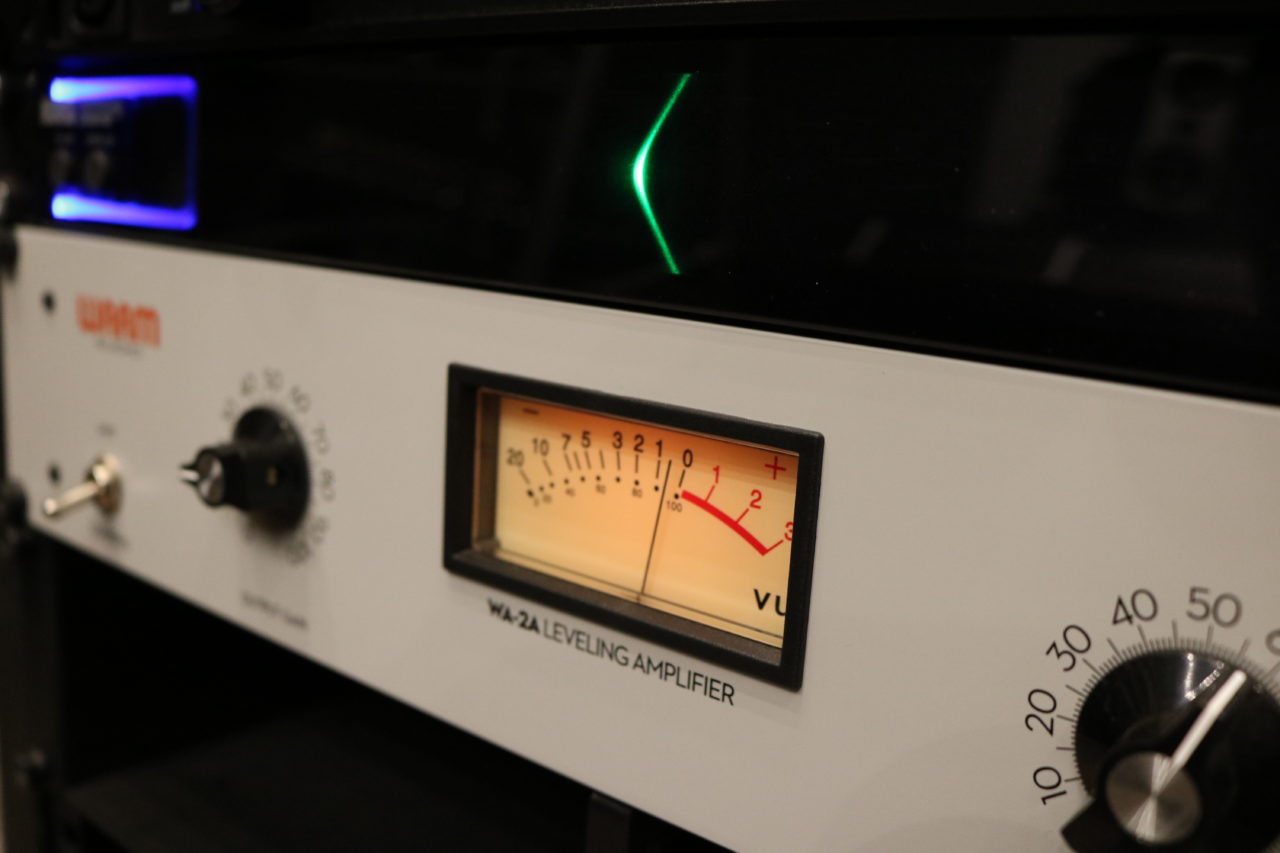 Studio A
Console
Audient ASP8024-Heritage Edition 36 channel analogue console with integrated patch bay
Slate Media Technology Raven MTi2
Monitoring
Barefoot MM27 Gen 2 monitors
Pro Tools System
Pro Tools HD Native Thunderbolt
Pro Tools HD Software
Converter
Apogee Symphony I/O MKII 32X32 Analogue Pro Tools HD, AD/DA Converter
Computer
Mac Pro - 3.0GHz 8-core with 25MB of L3 cache, 64GB Ram, 512GB PCIe-based SSD, Dual AMD FirePro D700 GPUs with 6GB of GDDR5 VRAM each
27" monitor on VESA mount.
Outboard
Stereo Outboard
Louder than Liftoff Silver Bullet
Solid State Logic Fusion
Microphone Pre Amps
36 x Audient class A pre amps (console)
1 x Warm Audio WA12-500 (API)
1 x Warm Audio TB-500 (API)
2 x Heritage Audio '73 Mic Pre (Neve 1073 Pre)
2 x Louder Than Liftoff Silver Bullet (Neve/API)
1 x Capi VP28 (API)
2 x JML Audio TG500 (EMI/Neve)
4 x Sphere Recording Console Mic Pre
Compressors
Warm Audio WA-2A (LA2A)
Stam Audio SA-76 Blue Stripe (1176 Revision A)
2 x Warm Audio WA76 - Stereo compressor modification (1176 Revision D)
2 x Stam Audio SA-3A (LA3A)
2 x Golden Age Project Comp-3A (LA3A)
VCA Mix Bus Compressor (SSL G-Comp – contained within the console)
EQs
36 x Audient 4 band parametric equaliser (contained within the console)
2 x Heritage Audio '73 EQ JR 500 (Neve 1073 EQ)
Additional Outboard
2 x   Art HeadAmp6 Pro
Radial JD7 Injector Signal Distribution Amplifier
ISP Decimator Pro Rack G
Korg Pitchblack Pro Rackmount Guitar Tuner
Fredenstein Bento 10 500-Series Rack
Redco TT-DB25 96PT Patch Bay
Samson S-Patch Plus
Universal Audio UAD-2 Satellite Thunderbolt Quad Core
Plug-ins
Waves Diamond Bundle
Waves SSL-4000 collection
Waves CLA Classic Compressors
Waves API Bundle
Waves Bass Rider
Waves Vocal Rider
Fabfilter Pro-Q 3/2
UAD Neve 1073
UAD Oceanway Mics
UAD Fairchild
UAD Neve 1081
UAD RealVerb-Pro Plug-In
UAD Pultec EQP-1A
UAD Neve 88RS Channel Strip
UAD Neve 33609
UAD Helios Type 69 EQ
UAD 1176SE Classic Limiting Amplifier
Ozone 7
AutoTune
Slate Everything Bundle
Avid Space
Massey DTM
Superior Drummer 2.0 (Metal Foundry, New York etc)
Slate Trigger
Plus many many more!
Live Room Equipment
Headphones
AKG K 240 MK II
Sennheiser HD280 Pro
KRK KNS 8400
2 x Beyerdynamic DT770 Pro Headphones
2 x Beyerdynamic DT100
Microphones
Dynamic
Aston Stealth
2 x Shure Beta 52
4 x Shure SM57
Shure Beta 91A
Shure SM7B
Electro Voice RE20
2 x Electro Voice ND46
2 x AKG D 112 MKII
2 x Sennheiser MD 421 II Large Diaphragm Dynamic Microphone
Sennheiser E602
2 x Audio Technica ATM230
Audix D4 Dynamic Instrument Microphone
Audix D6 Kick Drum Mic
Small Diaphragm
Warm Audio W84 (Neumann 84 vintage clone)
Neumann KM 184 stereo matched pair
AKG C 451 B
Oktava Mk 012-01 MSP2 stereo matched pair
Shure SM81
Large Diaphragm
Stam Audio SA-47 (U47)
Townsend Labs Sphere L22 (Microphone Modeling)
Warm Audio WA-14 Stereo Matched Pair (Vintage 414)
Warm Audio WA87 (U87)
MJE FatBoy (U87)
Ribbon Microphone
Beyerdynamic M160 Ribbon Mic
Guitar Heads
Friedman BE-100
Peavy 5150
Kemper Profiler Power Head
Marshall JCM 900
Oranage TH30
Guitar Cabs
Marshall 1960 4x12 angled
Orange PPC412
Friedman 412 cab
Mesa Boogie Oversized 4x12
Instruments
Gibson Les Paul Studio chambered
Gibson Les Paul Studio
Gibson Les Paul Custom
ESP BW1 Evertune
Fender Duff McKagan Deluxe Precision Bass
Yamaha DTX532K 5-Piece Electronic Drum Set
Guitar Pedals
Ibanez Tube Screamer
EarthQuaker Devices Westwood clone
Russian Big Muff custom clone
Boss DS1
Boss CE-2
ISP Decimator
Boss Blues Driver
ProCo Rat
H.B.E Big D
and many more...
Studio B
Monitoring
KRK VXT 6
Pro Tools System
Pro Tools Software
Converter
Audient ID22 (Burr AD/DA)
Computer
27-inch iMac with Retina 5K display (4.2GHz quad-core 7th-generation Intel Core i7, Turbo Boost up to 4.5GHz) with 32GB RAM
Outboard
Microphone Pre Amp
Audient ASP800 8 Channel Class A Mic Preamp
 Additional Outboard
Art HeadAmp6 Pro
Samson S-Patch Plus
Plugins
Slate Everything Bundle
Slate VCC
Waves V series